Skip to Content
Home Roof Repair Including Roof Leaks Can Be a Major Problem
Shingle Masters Roofing & Construction can fix residential home roof repair issues, including leaks that will allow water into the home, causing drywall damage, wood rot, and even mold. A leak that is not repaired can cause thousands of dollars of damage and possible health problems.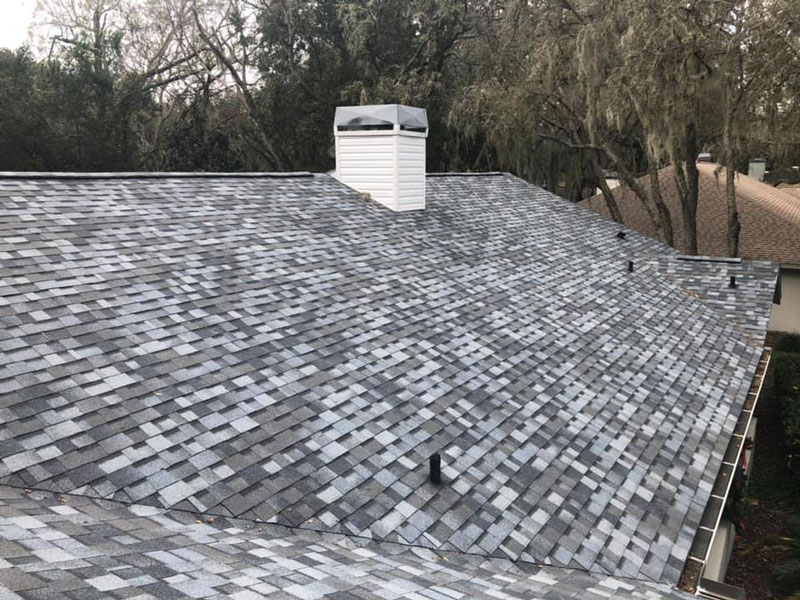 What Are Some Signs Your Roof May Need a Repair?
Visible water stains on your ceiling or a black stain on your ceiling or wall. Shingles that are missing from your roof. Damp walls or drywall that is wet. Rotting fascia and soffit or staining along aluminum soffits can be signs of roof leaks. If you think you may have a roof leak, call Shingle Masters Roofing & Construction to inspect the area. Shingle Masters Roofing & Construction will inspect your leak and provide a free quote. Most roof repairs can be completed in one day. If your roof needs a full replacement, we will let you know and provide you with a free quote.
If you have water stains that run down your interior walls and also extend across ceilings, the cause is probably a roof leak. Shingle Masters Roofing & Construction will track down the leak and make a determination of what repairs need to be made. Remember, even over a short time, small leaks can lead to big problems like mold, rotted framing, and sheathing. It can also destroy insulation and damage ceilings.
Our Comprehensive Roof Repair Method
Over the years, our knowledgeable and experienced team of professional roofers has refined a roof repair process that provides fast and long-lasting results for your home. Our goal is always to ensure you get the services you need. There are no high-pressure sales tactics. Just honest and affordable roof repair services. We follow this comprehensive roof repair process to ensure you're totally satisfied with the quality of our work:

Assessment
Our roofing team will investigate the signs of a damaged roof, such as missing shingles and ceiling water stains, to quickly and accurately identify the roof leak's location.

Reccomendation
Once we identify the cause and location of the damage, we'll provide you with a proposal for repairs. We'll give you an accurate and detailed rundown of the damage and answer any questions you may have.

Repair
Finally, our team will begin the repairs. We specialize in shingle, tile, and metal roofing, so you can feel confident that your roof repair will protect your home and match seamlessly with the rest of your roof.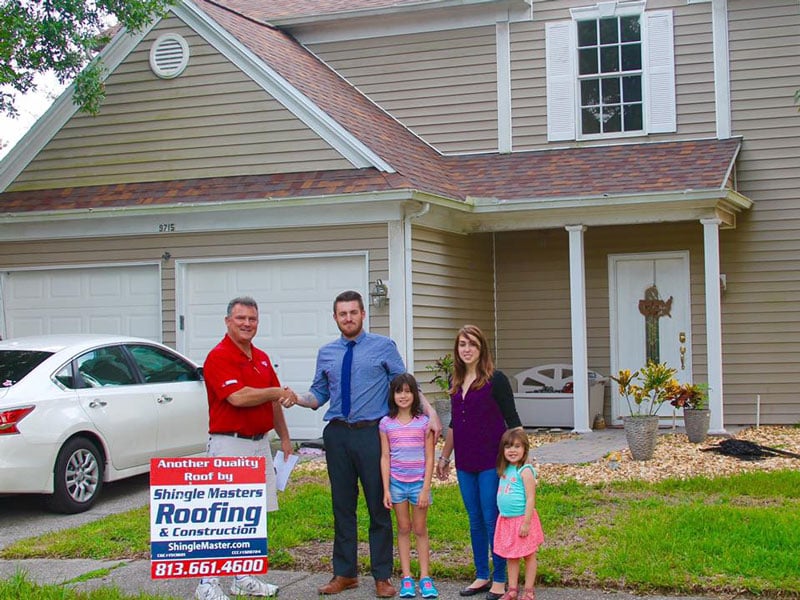 Why More Homeowners Choose Us for Roof Repair
Shingle Masters Roofing & Construction is one of the area's premier roof repair companies serving the Tampa Bay area. When choosing someone to repair your home's roof, it's crucial to select a company with a reputation for reliable work and long-lasting repairs. We're proud to serve our local community with high-quality roof repair services. Discover why more homeowners throughout the area choose us for their roof repair service:
A+ Rating With the BBB
Multi-Time Award-Winner
Licensed and Certified
Locally-Operated
Financing Available
Trust Our Local Roof Repair Experts
Whether your home's roof is beginning to deteriorate due to age or it's been damaged in a storm, you can count on our knowledgeable and skilled roofers to repair it for you. We have the right tools, materials, and skills to provide long-lasting and durable repairs to protect your home and family. Even the most minor leak in your roof is cause for concern as it can lead to water damage and mold growth. Our team can assess your roof quickly and accurately, so you avoid thousands of dollars in water damage restoration. Schedule your roof repair service today.
Schedule Your FREE Roofing Quote Today
"*" indicates required fields