Skip to Content
Tampa: Protecting Roofs in a Vibrant Coastal Metropolis
Tampa is a major city on the west coast of Florida known for its beautiful weather, beaches, and vibrant culture. As the third largest city in the state, Tampa has seen rapid growth and development over the past few decades. This expanding metropolitan area now has over 3 million residents who call it home and countless businesses. We at Shingle Masters Roofing couldn't be more proud to serve the Tampa community.  
With Tampa's humid, subtropical climate, the elements can take a major toll on roofs over time. From enduring hurricanes and tropical storms to intense sun exposure and heavy rainfall, roofs in Tampa require professional maintenance, repairs and replacement when needed.
Finding an experienced, reliable roofing contractor is crucial to properly protecting your home or business in Tampa. Factors like roof slope, materials, and age will determine how vulnerable your roof is to issues like leakage, mold growth, damage from storms, and more. Proper roof installation and timely repairs can add decades to your roof's lifespan.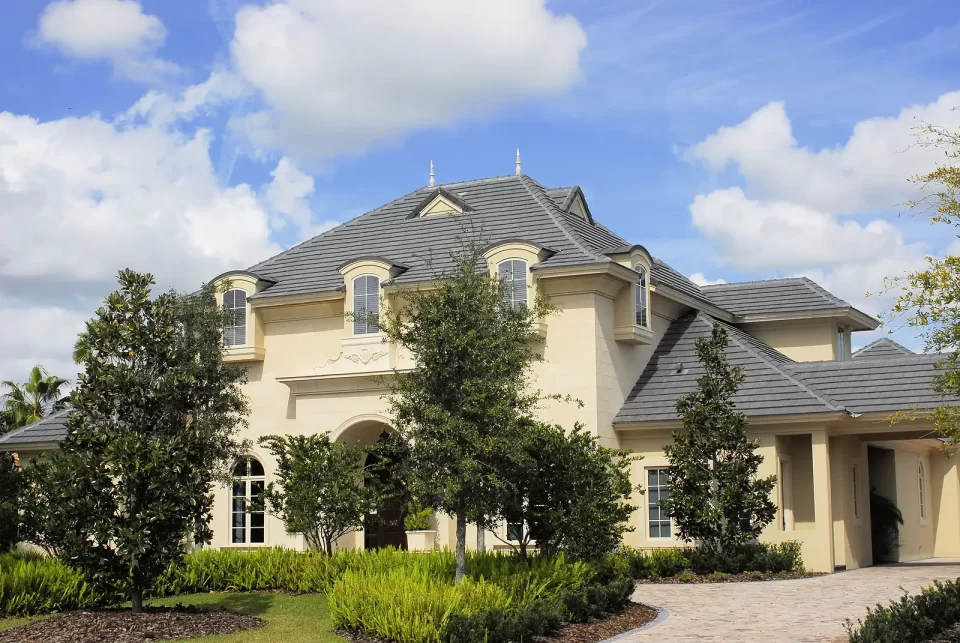 Our Roofing Services
As a full-service roofing company, we offer reliable roofing solutions for commercial buildings and residential homes in Tampa and surrounding areas.
New Roofs
At Shingle Masters, we specialize in new roofs. We understand the significant investment involved and how it can drastically improve the curb appeal and add value to your home. We handle complete tear-offs, roof replacements, and meticulous installation of new roofing materials. Our roofers are highly experienced with all common roof types, including:
Roof Repairs
We recommend getting minor roof damage repaired quickly before underlying issues grow worse. Our roofers can handle any size roof repair job, from patching small leaks to replacing damaged shingles, gutters, vents, and skylights. We always match existing materials and colors for seamless repairs.
Siding & Stucco
Our team handles full siding and stucco work, including replacements and repair projects for homes and businesses. This includes repairing or replacing damaged pieces of vinyl, wood, fiber cement, brick, and stucco siding. Keeping your siding well-maintained is key for weatherproofing and aesthetic appeal.
Gutter Services
Clogged, leaking, or otherwise damaged gutters can lead to costly water issues. We provide seamless gutter installation, routine cleaning services, and all necessary gutter repairs. Our comprehensive gutter services help protect your landscaping, foundation, and interior from excessive water damage.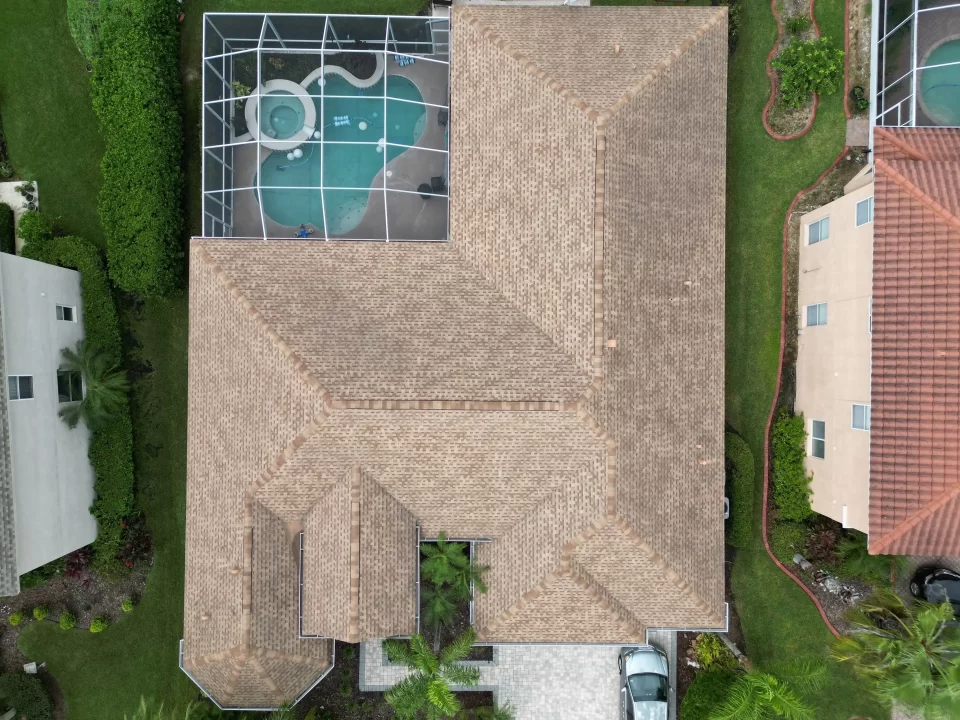 Why Choose Us For Superior Roofing Services
With over 20 years of experience serving Tampa, our roofing contractors have built a strong reputation for quality workmanship and exceptional customer service. Here's why we're the right choice for your roofing needs:
Highly Experienced Roofers

– Our team has years of training and expertise with all major roof types. We stay current on the latest products, codes, and installation methods.

Top Notch Work Quality

– We use premium materials and meticulous processes to construct attractive, long-lasting roofs built to withstand Tampa's climate.

Attention to Detail

– From precise measurements to clean job sites, every project is handled with care from start to finish. We take pride in quality work.

Customer Satisfaction Guaranteed

– Strong manufacturer warranties and our own satisfaction guarantee back our roofing services. We want you to be thrilled with your finished roof.

Fully Licensed & Insured

– We carry up-to-date licensure for roofing work in Tampa. Our liability and workers comp coverage helps protect your property.
Don't leave your roof in the hands of inexperienced contractors. Choose our trusted roofing company for professional roof installations, repairs, replacements, and maintenance.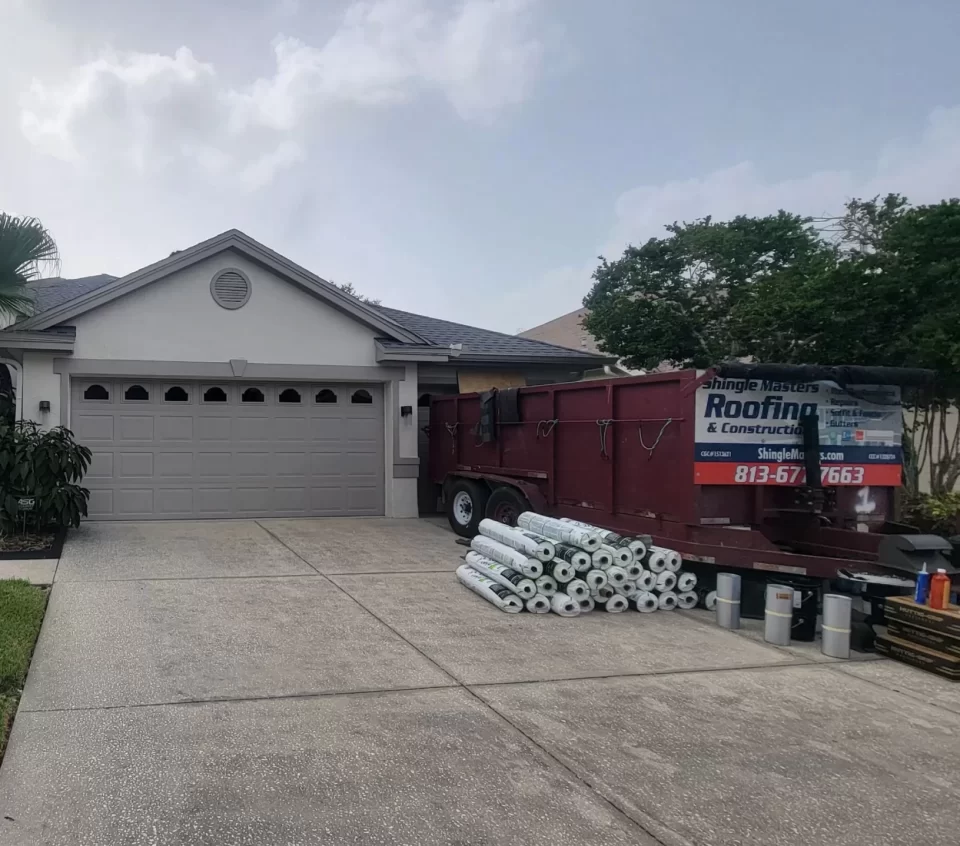 Contact Us Today
For a free consultation and estimate on any residential or commercial roofing job, contact Shingle Masters Roofing today! Our friendly staff and roofers are here to answer any questions you may have. We serve customers throughout Tampa and surrounding areas.
Schedule Your FREE Roofing Quote Today
"*" indicates required fields