Skip to Content
New Roof Installation Services in the Tampa Bay Area
If your home's roof is reaching the end of its life, it's critical to choose a knowledgeable and experienced professional for a new roof installation service. Shingle Masters Roofing & Construction provides new roof installation for homeowners throughout the Tampa Bay area and surrounding communities. We have years of experience replacing and installing new roofs, so you can always count on us to handle any size roofing project. Whether you have a flat roof, a roof with multiple gables, or anything in-between, our team uses the best products for long-lasting and effective results. Learn more about the warning signs of a failing roof and the types of roofs we install, then contact us for a roofing estimate.
Signs You Need a New Roof
Homeowners should be aware of the common signs their roof is beginning to fail. You do not want to delay your new roof installation service. When your roof begins to leak, it can quickly lead to water damage and structural issues. The added costs of mold remediation and water damage cleanup will far exceed the price of a new roof installation. If you're unsure of the age or condition of your roof, our team will gladly assess it for you. In the meantime, look out for these common signs your home's roof needs to be replaced:
Wet Stains on the Ceiling
Granules Found in Your Gutters
Missing Shingles
Moss Growth
Curled or Cracked Shingles
Your Roof is 20+ Years Old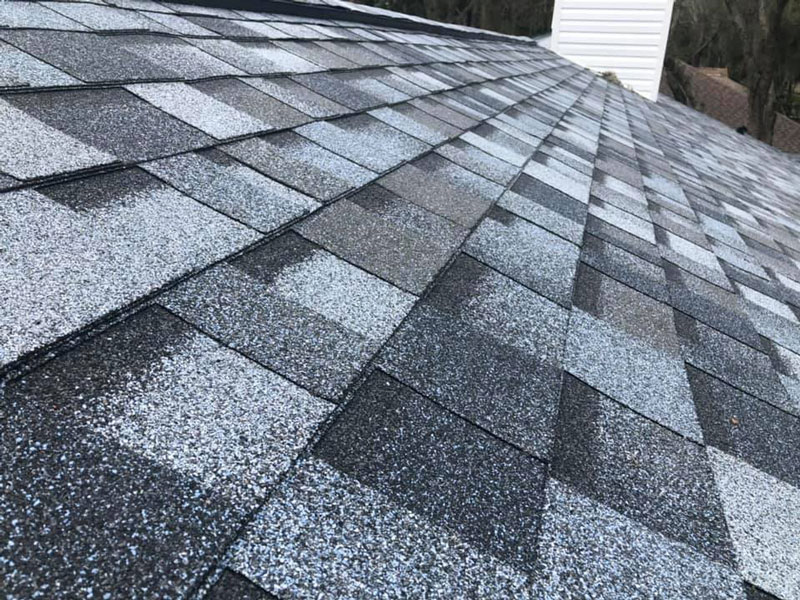 Types of New Roofs We Can Install
Homeowners can choose from multiple types of roofing materials to match their budget and style. Each one provides certain benefits that some homeowners may prioritize over others. When you select Shingle Masters Roofing & Construction to install your home's new roof, our roofing contractors can recommend which roofing material best suits your home. Discover the types of roofing materials our team can expertly install:
Shingle Roofs
Metal Roofs
Tile Roofs
Choose Our Experienced Roofing Professionals
Homeowners throughout Tampa Bay and the surrounding communities trust the local professionals at Shingle Masters Roofing & Construction for all their new roof installations. We are committed to ensuring your home is safe, and your family is protected from damaging rainwater. By combining a team of experienced and licensed professionals with the highest quality products, it's no wonder we continue to be the premier roof contractor in the area. If you're in the market for a new roof, speak to one of our roofers today to schedule your roof assessment.
Schedule Your FREE Roofing Quote Today
"*" indicates required fields