Skip to Content
Does Your Tampa Home Need a Roof Replacement?
Shingle Masters offers Residential Home Roof Replacement in Brandon, Hillsborough, Pinellas, Pasco and Sarasota Counties. If your Tampa Bay area home has had roof leaks or if your roof is more than 12 years old, you may need a home roof replacement. Shingle Masters takes the replacement of your roof seriously. From roofing quote to roof completion, it is our top priority. Our customers are completely satisfied with their new roofs. Click here to read some roof replacement testimonials.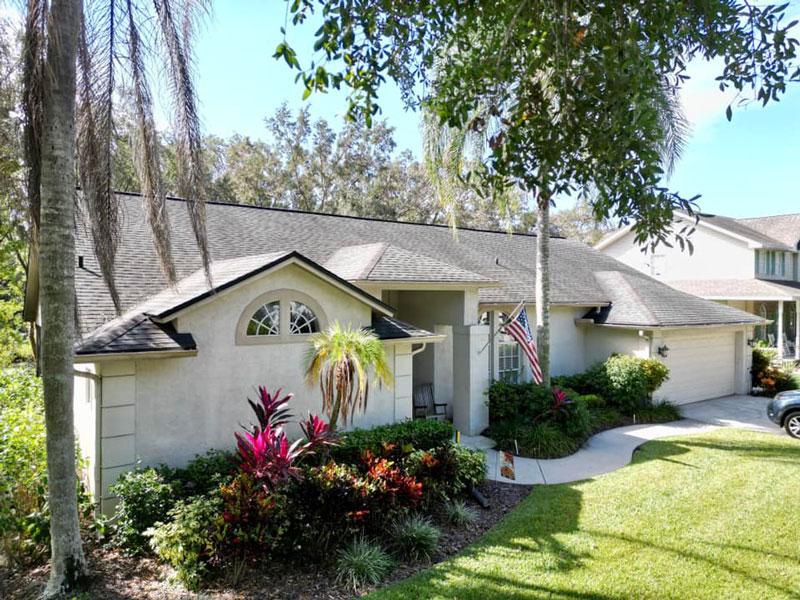 Shingle Masters Uses the Best Materials to Complete Your Roof
Any damaged wood is replaced with new sheathing. Peel and Stick underlayment is applied to all critical areas of the roof, with the option to cover the entire deck in the peel-and-stick underlayment. Code only requires felt paper. The upgrade to Peel and Stick gives your home better protection and a longer-lasting roof. Boots and vents are replaced to prevent leaks. Flashing is inspected and replaced if needed. A generous amount of roof tar is applied to all penetrations. Shingles with a 25-year and Limited Lifetime Warranty are available for installation.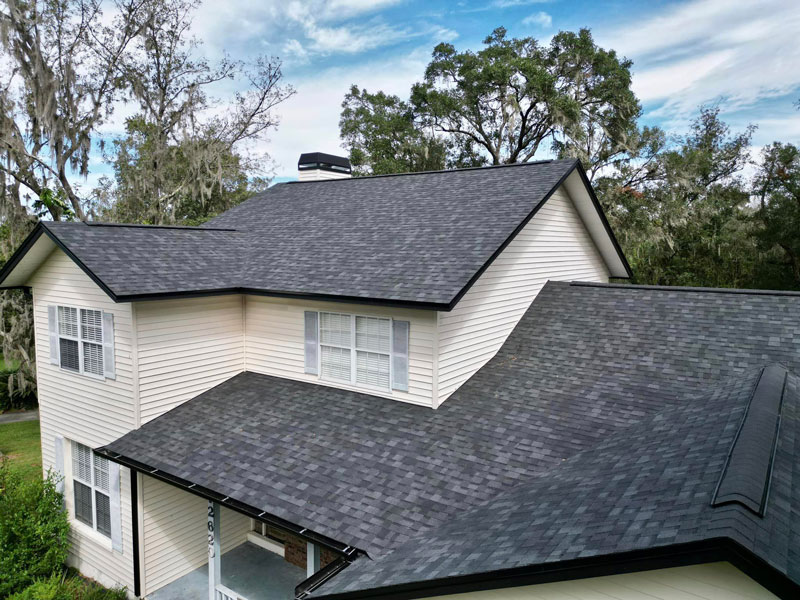 We Provide the Finest Service at Your Home
Once your roof is started, Supervisors are available, before, during, and after your roof is complete. Our roofers are professional at all times. We understand our job site is your home. We only use dump trailers to hold your roofing trash. This prevents damage to driveways that dumpsters can cause. We also work with our supplier to prevent damage to your driveways and walks during delivery. During the removal, tarps are laid out to protect the landscaping. Material is laid on screen rooms to protect the screen from damage. Once your roof is complete, all garbage is removed. The roof, all walkways, patios, lanais, porches and driveway are blown off. Your entire yard is hand cleaned and walked with magnets to collect any nails that may have fallen in your yard. Our goal is to leave your home and yard in better condition that we found it.
We Back Up Our Work
Your roof is protected with a 10 Year Warranty on the workmanship of your roof. If your roof is in disrepair due to our workmanship we will repair it. Our goal is your complete satisfaction. Click here to learn more about our residential home roof replacement warranty.
Schedule Your FREE Roofing Quote Today
"*" indicates required fields