Skip to Content
Local Tile Roofing Company Serving the Tampa Bay Area
When you need tile roofing repair or installation in the Tampa Bay area, choose the professionals at Shingle Masters Roofing & Construction. Our knowledgeable and experienced team of tile roofers uses high-quality materials for all our projects. We have completed many roofing installation and repair jobs throughout the years, so we're confident we can handle your project no matter the size or scope. Our continual commitment to a job well done has helped us achieve a positive reputation among the communities we serve. We're proud to have been named "Best of Brandon," a top-rated Home Advisor roofing company and a Super Service Award winner. When you choose us, you can feel confident we'll always go above and beyond for you. Schedule a project quote today.
What Are the Signs You Need Tile Roof Repair or Replacement?
Tile roofing is one of the premium roofing materials that we offer. While it has a higher up-front cost, its longer lifespan and aesthetic appeal make it the preferred roofing option for homeowners throughout the community. Our knowledgeable and experienced team of roofers offers tile roofing repair or replacement services. Reach out to our experienced team if you notice any of the following issues with your roof:

Tiles Sliding Off
When your roof tiles become loose and slide off, it can compromise your entire roofing system. Sometimes, when a single tile slips, it can easily be repaired. However, a total replacement may be necessary if multiple tiles are falling off your home.

Leaks
Even if your roofing system looks undamaged, if you're noticing wet stains or discoloration on your home's ceiling, you should have your roof inspected by a trained professional. We can get up on your roof to diagnose and recommend a repair or replacement.

Cracked Tiles
While tile roofing typically has a longer lifespan than other roofing options, a tile may crack when a tree branch or other debris strikes it.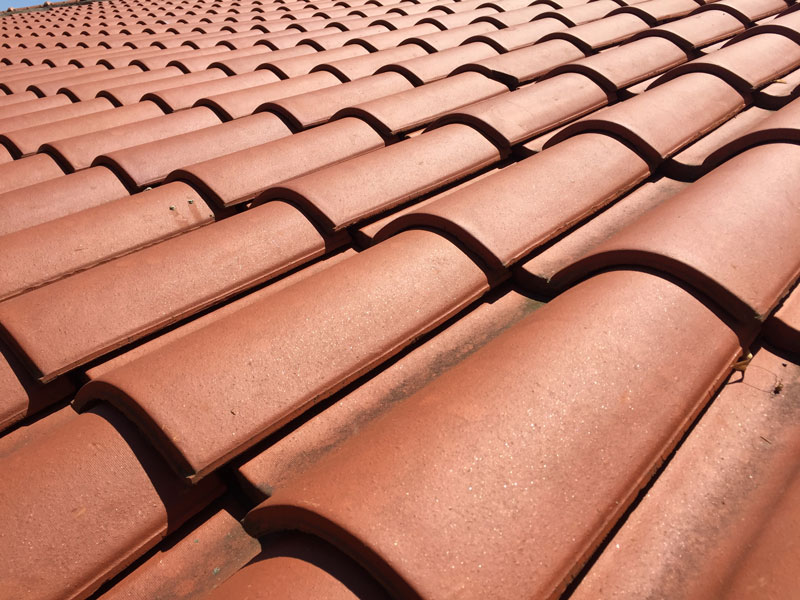 What Types of Tile Roofing Are Available?
As your local tile roofing expert, our team is dedicated to providing you with exceptional value and unmatched options for your home's tile roof. We have the skills and experience to complete any size project on time to deliver long-lasting results. Whether you have a vision in mind for your new tile roofing or need our team to help guide you through the process, we're the experts you can trust. We carry a variety of tile options for your home, including:
Concrete Tile Roofs
Clay Tile Roofs
Flat Tile Roofs
Trusted Tile Roofing Company Serving Tampa Bay Homeowners
Shingle Masters Roofing & Construction provides residential tile roofing repair and installation services throughout the Tampa Bay area. Our knowledgeable and experienced team of professionals is here to ensure you love the way your new tile roofing looks. We understand that roof repair and replacement don't always occur at the most financially convenient time, which is why we offer financing options for our customers. We can ensure you get the roof you want when you need it most. Learn more about our tile roofing systems by scheduling your assessment.
Schedule Your FREE Roofing Quote Today
"*" indicates required fields