Skip to Content
Protect Your Home With Gutter Repair and Installation
When protecting your home from water damage, the second most important system is your home's gutters. At Shingle Masters Roofing & Construction, our knowledgeable and experienced team of professional contractors offer gutter installation and repair services for homes throughout the Tampa Bay area. Every year, your home's gutters divert thousands of gallons of water off your roof and away from your home's foundation. However, if your gutters are damaged, it may lead to mold growth and water in your basement or behind your home's walls. Luckily, our professionals have years of experience evaluating the condition of gutters and recommending repair and replacement services. Schedule your gutter assessment today.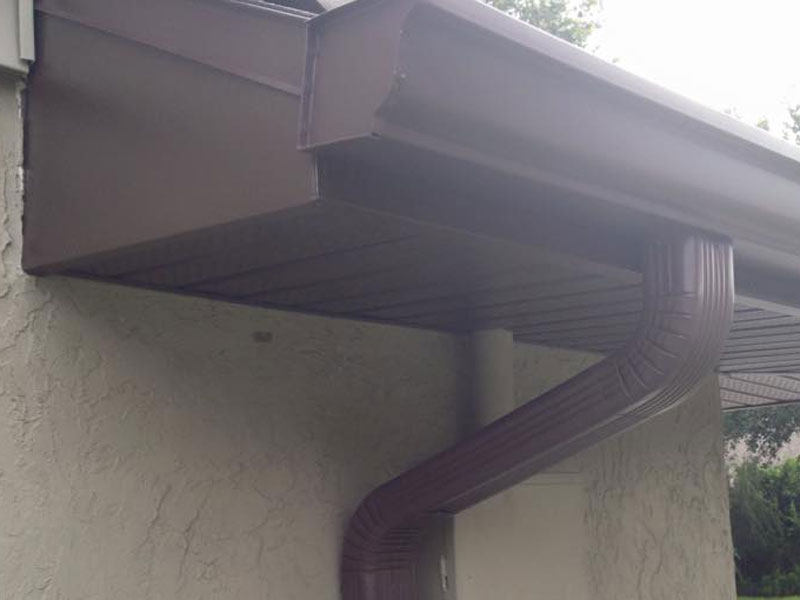 What Are the Signs My Gutters Should Be Repaired?
Most homeowners don't pay any attention to their home's gutters. However, you're not like most homeowners. You want to ensure your property is completely safe from water damage. While a professional will need to repair or replace your gutter system, every homeowner should know the common signs their gutters are beginning to fail. Contact a knowledgeable and experienced team of professionals today if your gutters are:
Sagging or Separating From Fascia
Overflowing With Water When It Rains
Causing Mildew Growth on Your Home's Siding
Damaging the Surrounding Landscape
Rusty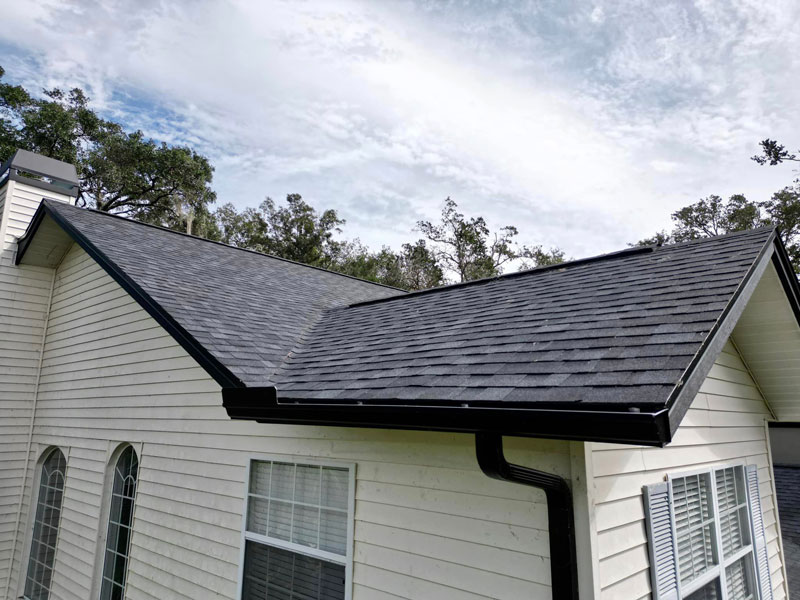 Our Comprehensive Gutter Services
Shingle Masters Roofing & Construction is your local full-service gutter professional providing repair and installation. Some homeowners may consider handling the repair or installation job on their own. However, without the right tools, equipment, and skills, they put themselves in a dangerous situation. Poorly installed or repaired gutters can also lead to insufficient drainage, causing water damage in your home. Instead, leave the repair and replacement services to the professionals. We follow a comprehensive gutter repair and replacement process, which includes the following:
Evaluation
Recommendation
Installation
Follow-Up
Choose the Award-Winning Professionals for Gutter Services
For years, Shingle Masters Roofing & Construction has been the area's leader in gutter installation and repair because our team is wholly committed to ensuring you're totally satisfied with the quality of our work. We combine expert service and high-quality materials to deliver long-lasting results that protect your home and property. Your home's gutters can be damaged due to branches falling, excessive rust, improper installation, and pests nesting in them. Whatever the cause for the damage, we can recommend a gutter repair or replacement. Contact our team today to schedule an assessment.
Schedule Your FREE Roofing Quote Today
"*" indicates required fields